AI Service > Speech to Text > Console User Guide
You can upload or record a voice file from the console, and get the text conversion result.
Speech Recognition
Input Speech for Text Conversion
After clicking the Voice File Upload button, you can select a voice file to be recognized and upload it.
You can create a voice file by pressing the Microphone Input button and recording your voice.

After you've finished recording, you can play the voice to make sure it's recorded the way you want it to.
Recognize Speech
If you click the Recognize Speech button after completing the file upload or voice recording, the content of the voice file is recognized and output as text.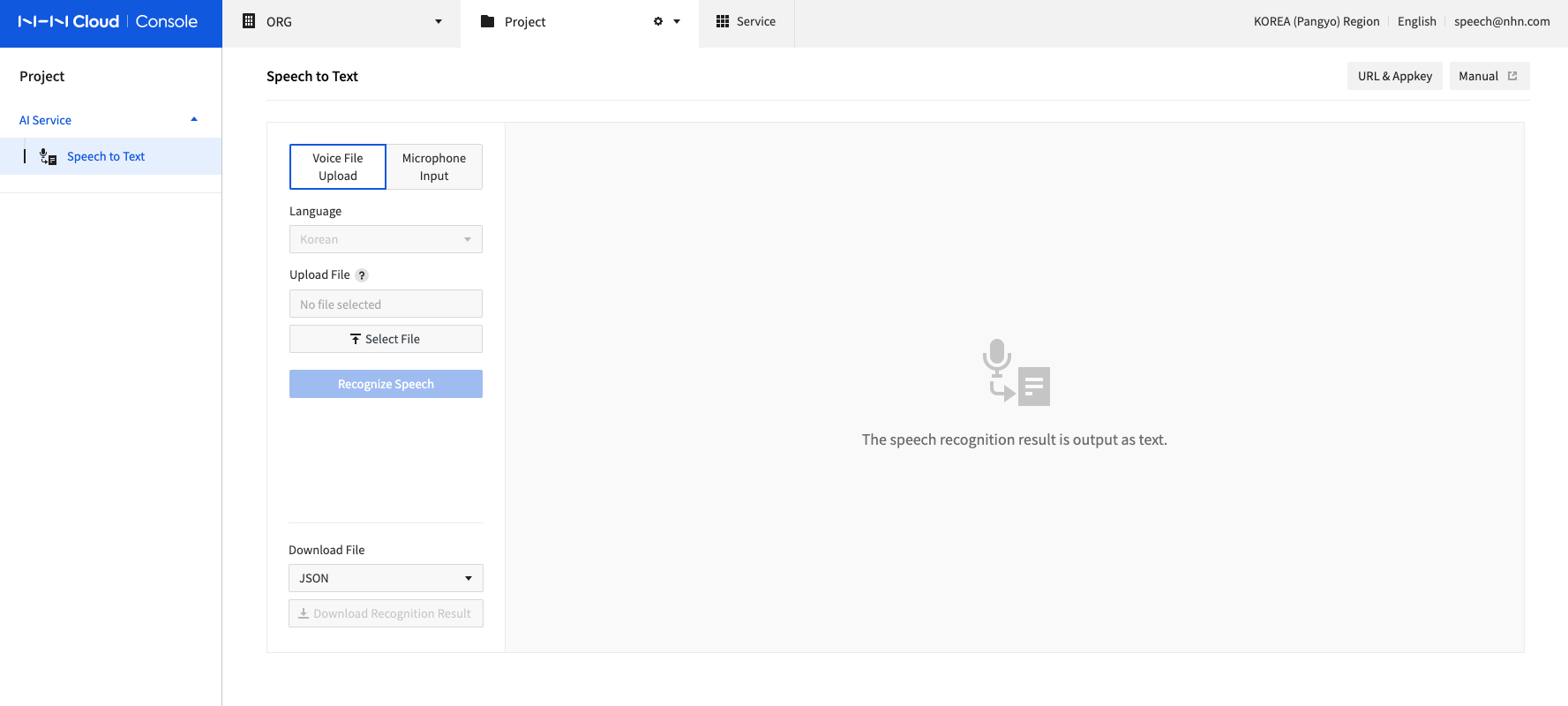 Download a File
After selecting the desired file format (JSON, TXT), you can download the speech recognition result as a file by clicking the Download Recognition Result button.