Search > Cloud Search > Overview
Search service can be implemented with no additional infrastructure or search solution.
Enter data to search by using Index REST API.
Get search results by using Search REST API. to get search results.
Developing Search Service
Service Configuration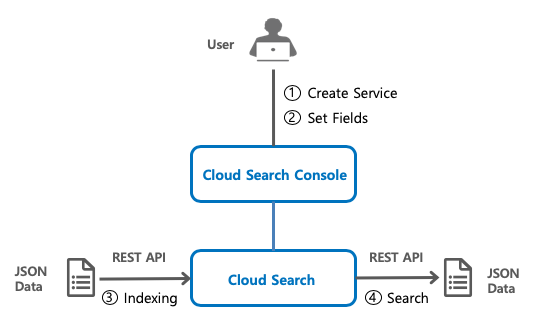 Development Process
Create Service

The Search Service is created.

Set Fields

Set scheme for search data.

Indexing

Create JSON data according to the Cloud Search input format.
Use REST API to enter created JSON data for Cloud Search.

Search

Configure the front page with the result of Index REST API.