Security > WEB Firewall > Console Guide > Managed Service
The WEB Firewall Managed service provides service operations and 24/7 security surveillance.
To enable WEB Firewall, login to NHN Cloud Console and click Security > WEB Firewall on the service list.
Service Application and Release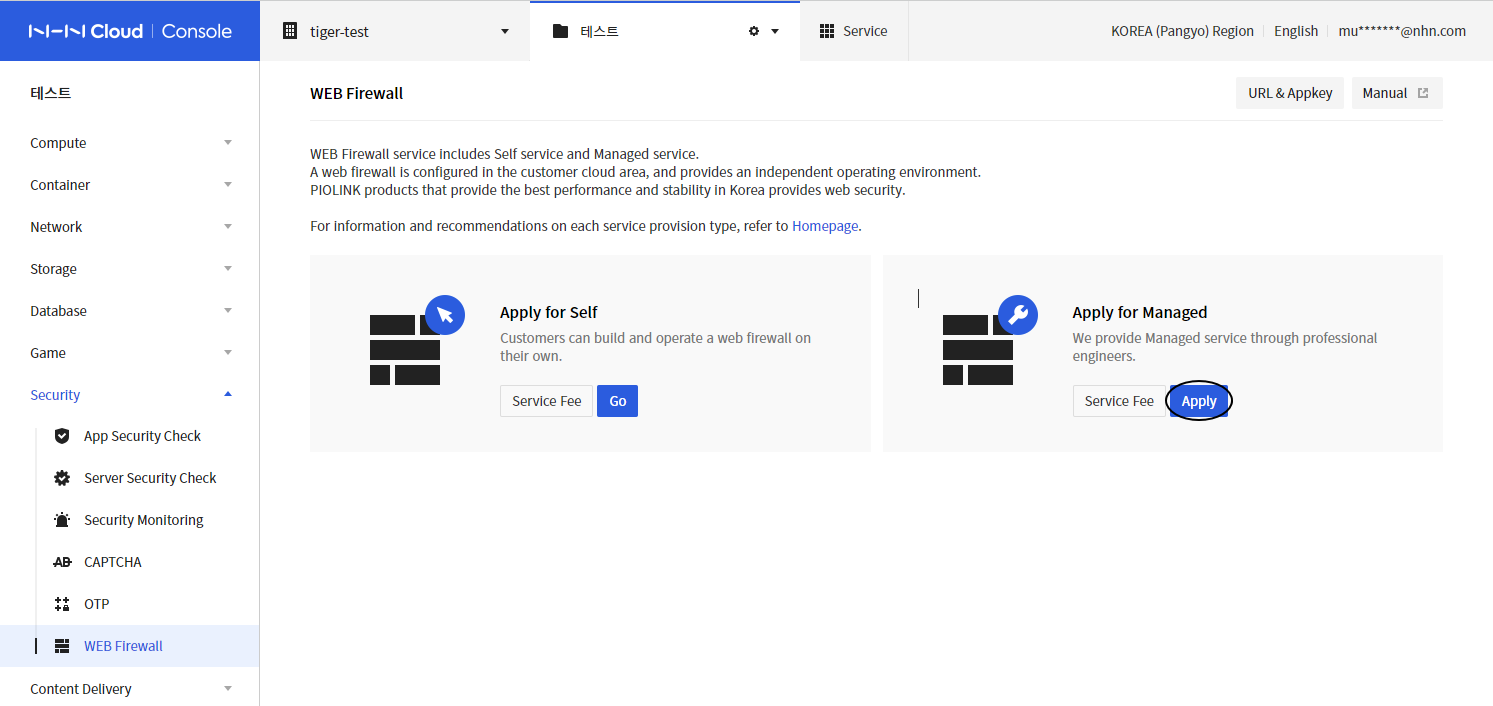 Apply for Service
Go to Managed under Pricing on the WEB Firewall console, and click Apply for Service
Then, you will be contacted by a professional engineer who provides operations and security surveillance services.
Release
To release the service, contact Surveillance Center.
How to Create and Configure
1. Security Consultation
After service is applied, professional engineers contact customers for consultation.
2. WEB Firewall Configuration
WEB Firewall is created and configured by professional engineers based on the consultation.
All operational tasks, including requirements, security policy setting, and log integration with surveillance center, are supported.
When the configuration is completed, a learning process continues for a week or two, to analyze traffic.
Enable Service
You can find events and their processing status on the page of WEB Firewall.

Only data for the last 1 year can be searched from the event processing status list.

Regarding event processing status, you may be contacted by mail or phone for urgency.