Mobile Service > IAP > Apple Console Guide
[Notice] A new IAP SDK that supports subscription has been released as NHN Cloud SDK. No new features will be developed for the existing IAP SDK. This document is the guide for NHN Cloud SDK.
To use App store subscription, you should create a secret key and set a notification url in App Store Connect.
After that, register secret key into IAP app property.
Consumable product payment does not require above things.

Reference
https://help.apple.com/app-store-connect/#/devf341c0f01
Create a shared secret key
You may generate a master shared secret, which is single code for all of your apps, <br>
or an app-specific shared secret for individual apps. 

master shared secret key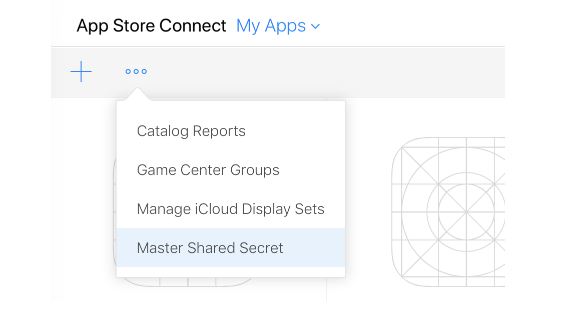 App specific shared secret key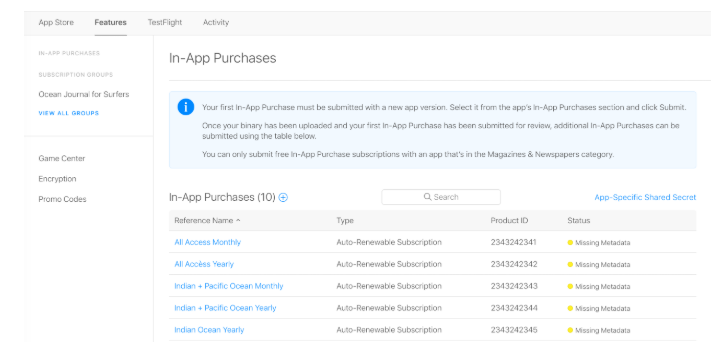 Register shared secret key into IAP App.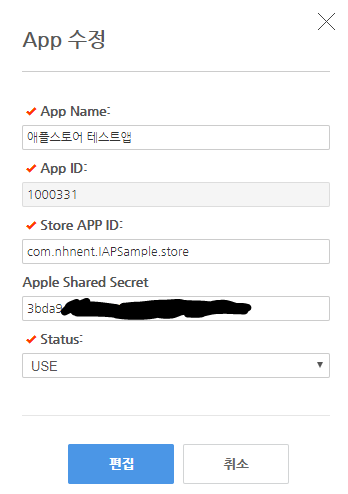 Notification url
1. App Store Connect > My Apps > select App > App Information 
2. Enter IAP url and click save.
- URL : https://api-iap.cloud.toast.com/callback/subscription/{YOUR_PACKAGE_NAME}/AS
- {YOUR_PACKAGE_NAME} : app bundle id