Mobile Service > IAP > Galaxy Store Console Guide
[Notice] A new IAP SDK that supports subscription has been released as NHN Cloud SDK. No new features will be developed for the existing IAP SDK. This document is the guide for NHN Cloud SDK.
To use Galaxy Store in IAP, you should enter PackageName at app registration.
Check Package Name
After binary file registration , Check the package name.
Galaxy Store Seller Portal > App > Select App > Binary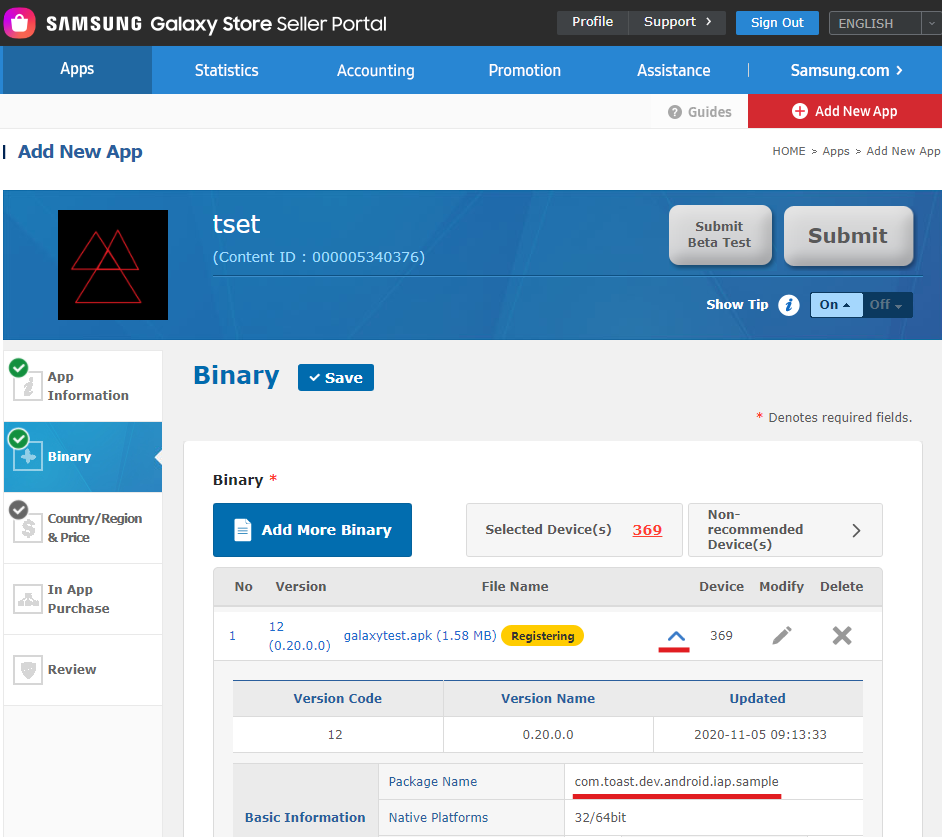 Registering app from the console
Console > Select Organization and Project > Mobile Service > IAP > App > Click Add button
Please enter Package Name in the Store App ID